Welcome to Audio Reviews



Audio Reviews is a non-profit site for fans to send in their reviews of Audio Plays and Audio Books.

The main focus is the Dr Who range and associated spin-off ranges from Big Finish, but we hope that more and varied reviews will be added as time goes on.

Anyone who is logged in can post a review or comment. We only ask that they are constructive and thought out. Your first comment is held for moderation, after that you're good to go.

You can create a login on site or use your Facebook or Twitter ID.

This is not intended to be a replacement for any sites and forums reviewers already post to but as a compliment to those worthy places. A neutral zone for any and all to participate in at any level they wish to.

WARNING: - These reviews are likely to contain spoilers, so read at your discretion.

If you have any reviews you would like to post here and we don't have a category for them on the menu, contact us from the link on the menu and we'll add a section for you to post them to.

The design of this site has been kept deliberately minimalist for fast loading and compatibility with mobiles, tablets and other such devices. What counts are the words, after all.

Phill.





Audio Reviews Visitor Map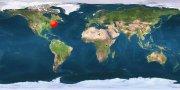 Want the Visitor Map for your own Website? Click Here